Southwest Nebraska Public Health Department
Our residents' health and well-being are of the utmost importance and that is why we are the leading agency in these areas:
Emergency Response
SWNPHD provides leadership, resources, and training in public health emergencies. We participate in preparedness exercises, give education and resources for developing emergency kits for businesses and individuals, provide guidelines for developing home disaster kits, and organize Community Preparedness Committees to plan for local emergencies.
Disease Surveillance
We identify, investigate and monitor each occurrence of reportable communicable disease. We take action to contain the spread of disease before it becomes a major public health concern. We educate the public on preventative measures to protect themselves, family and others from disease.
Immunizations
To prevent communicable diseases, we provide adult and child immunizations throughout the health district. Free and discounted services are offered for those who qualify. Insurance is billed for those with coverage. Outreach clinics are provided in communities with limited medical services and/or transportation.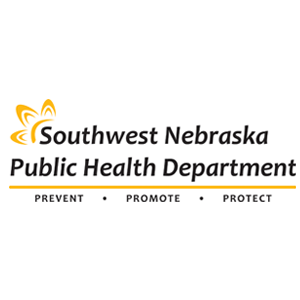 Southwest Nebraska Public Health Department
404 W 10th St
McCook, 69001
United States